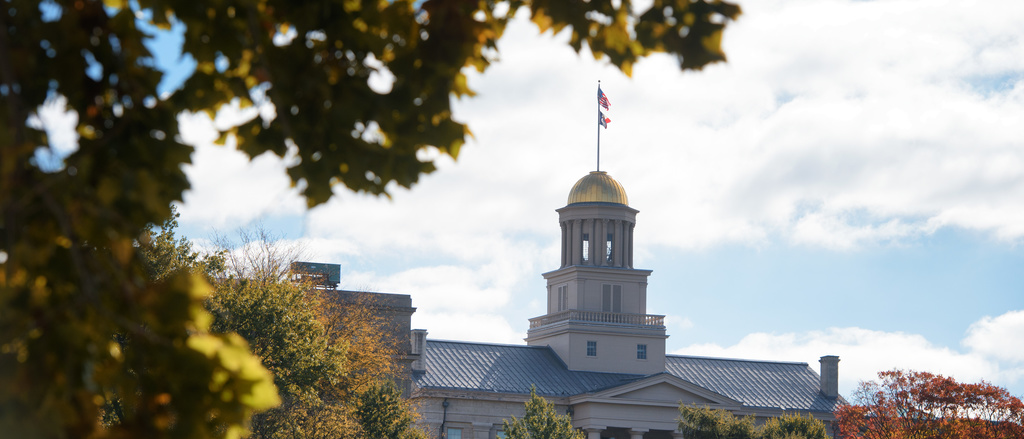 Attributes of a First-Year Seminar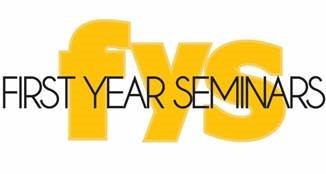 First-Year Seminars: An Overview
First-Years Seminars at the University of Iowa are taught by tenure-track faculty, senior administrators, and instructional staff on a variety of topics (chosen by each instructor). With an average class size of 16-20 students, these graded, discussion-based courses help build community among the students, as well as provide an interactive setting for communicating the University's academic expectations to first-year students.  Participation in a First-Year Seminar has been linked to gains in persistence, particularly for students who are more likely at-risk for attrition. 
First-year seminars are one semester hour courses that meet for 750 minutes, for a minimum of 8 weeks and a maximum of 15 weeks. Course work includes class participation, writing assignments and presentations; no quizzes or exams. The emphasis is on active and interactive learning.
Topics can be narrowly focused on a subject of interest to the instructor, or can be more broadly focused. Past seminars can be found by searching "first-year seminar" in MyUI during any fall semester. 
First-Year Seminars are funded by and administered through the Office of the Provost in collaboration with University College and Academic Support and Retention. Questions about First-Year Seminars can be directed to Angie Lamb, Assistant Director in Academic Support and Retention.
Additional important information on what a University of Iowa First-Year Seminar entails is outlined in the 4 Pillars of a First-Year Seminar. 
Attributes of a First-Year Seminar
Kuh and O'Donnell (2008) identify eight conditions that, when present in a high impact practice (HPI) such as a First-Year Seminar, contribute to increased persistence and completion rates. In addition, these attributes foster student learning and are more likely to result in desired outcomes when some or all are incorporated into the HPI. Based on this evidence, First-Year Seminars at the University of Iowa are designed with the following attributes in mind.
1. Performance expectations are set at appropriately high levels
Performance levels are communicated through the number of credit hours the course is offered for and how the course is graded.
First-Year Seminars are offered for 1 semester hour of credit and graded on a standard A-F grading scale.
2. Significant investment of time and effort by students over an extended period of time
The number of classroom contact hours provide insight into institutional expectations in terms of students' investment of time and effort in the course.
Because First-Year Seminars are 1 credit hour, students might expect to invest approximately 2 - 3 hours/week of their time and effort on the course. 
The institutionally established equivalencies to the federal definition of the credit hour at The University of Iowa are:
For each semester hour of credit, classes that meet in a face-to-face format must include one 50-minute period with the instructor and two hours of outside of class work for 15 weeks. Total classroom time for a one credit hour course must equal at least 750 minutes (see point c for alternatives to weekly 50-minute sessions).
1 credit hour of in-class meetings + student work outside of class = 2,550 minutes of student effort during the course of the seminar for a 1-credit course
First-Year Seminars may also meet over a period of 7.5, 10, or 15 weeks.
15, 50-minute sessions: One per week for 15 weeks or Twice per week for 7.5 weeks (50-minute sessions) or One per week for 7.5 weeks (100-minute session)
10, 75-minute sessions: One per week for 10 weeks or Twice per week for 5 weeks 
Seminars that are scheduled as off-cycle courses must start during the first week that undergraduate classes are in session.
3. Interactions with faculty and peers about substantive matters
Engagement around substantive issues, both inside and outside the classroom, is a hallmark of HPI's. Therefore, it then stands to reason that institutions that use full-time faculty, staff, and administrators to teach the first-year seminar are more likely to create the possibilities for such engagement.
Clinical, instructional, and tenor-track faculty are eligible to teach a first-year seminar. In addition, executive and instructional staff, highly engaged adjunct faculty, and faculty emeriti may also be considered. Merit staff and graduate/teaching assistants are not eligible to teach a FYS.
4.  Experiences with diversity, equity and inclusion
Effective educational practice is that seminars include developing intercultural competence; diversity, equity and inclusion; or global learning as important course topics. In addition, these courses incorporate experiences that help students explore cultures, life experiences, and worldviews different from their own.
Excellence through diversity, equity, and inclusion is a core value on our campus. Students are expected to learn to exhibit intercultural competence and cultural self-awareness, gain knowledge of cultural worldview frameworks, engage in perspective-taking, and appreciate and understand cultural differences.
Therefore, First-Year Seminars:
Assess and evaluate all messages and communications to students and ensure alignment with university diversity, equity, and inclusion expectations and goals. See https://diversity.uiowa.edu/sites/diversity.uiowa.edu/files/dei_action_plan.pdf [Diversity, Equity, and Inclusion Action Plan, Strategy Und 2-A]
Embed diversity, equity, and inclusion content across the curriculum to increase opportunities that advance student diversity, equity, and inclusion knowledge and skills. Design curricula that emphasize diverse contexts and the value of global citizenship.[Diversity, Equity, and Inclusion Action Plan, Strategy 3-B] and [Strategic Plan 2016-2021- Student Success
Contribute to a University experience that enriches the lives of undergraduates and helps them become well-informed individuals, lifelong learners, and engaged citizens. (OM 2.1(3))
5.  Frequent, timely, and constructive feedback.
Variable content seminars place a strong emphasis on writing instruction. Feedback is an important component of writing instruction, and research suggests the use of a process approach to writing is beneficial. This may include multiple drafts of an assignment with written and/or verbal feedback from the instructor. 
First-Year Seminars are an introduction to intellectual life and academics at the University of Iowa and should be designed to facilitate students' transition to college by developing their skills in critical thinking, writing, and effective communication.
To encourage students' active participation, instructors rely on classroom participation, papers, projects, and other interactive assignments, and, consequently, instructors agree not to use quizzes or exams as part of the evaluation of student work. Quizzes or exams should not be part of the evaluation of student work in a First-Year Seminar. FYS courses provide students an opportunity to explore subjects new to them, and the no-exam policy encourages students to move beyond their comfort zones to tackle new academic challenges. Student learning in First-Year Seminars takes place through active classroom participation, well-crafted papers, thoughtful discussion, and well-planned and executed projects.
One goal of the FYS is to foster students' ability to think critically about what and how they are learning, rather than simply listening and repeating back what they have been told. Therefore, each FYS should include frequent opportunities for students to demonstrate or articulate what they are learning, receive feedback, and reflect on their learning in the seminar. Instructors should create multiple opportunities for students to be assessed and receive constructive feedback, which includes scheduling graded assignments early in the semester.
6. Periodic, structured opportunities to reflect on and integrate learning
Institutions that identify self-exploration or personal development as an important course goal may establish a greater expectation that reflection should be included in the seminar. Additionally, critical thinking might be considered a proxy for integrative learning, although the two are not identical. As such, conditions may be more favorable for integrative learning to exist in seminars where developing critical thinking skills is listed as a priority goal, an important course topic, or an assessment outcome .
First-Year Seminars help students put their learning in context. Therefore, each FYS should encourage students to reflect on ways to connect the content of the seminar to broader significance (for example, in relation to research or creative work, community development, historical change, practical applications, etc.) and identify further opportunities for students (which might be present or future, on or off campus, within or outside of their coursework).
7. Opportunities to discover relevance of learning through real-world applications.
To the extent that First-Year Seminars may focus on career exploration and preparation as a course goal or topic, there may be some support for connecting learning in the seminars to real-world applications.
First-Year Seminars introduce students to the idea of being part of an academic community, where they are interacting with professors and with one another about topics of academic interest. Therefore, courses should actively engage students in interactions with the instructor and with peers (i.e., not just listening to one-way lectures), in ways that ask them to communicate what they are learning and respond to what others are learning.
First-Year Seminars introduce students to professional and discipline-specific norms, expectations, and terminology through active engagement in the learning process. These discussion-based courses help build community among the students and provide an interactive setting for learning through the application of knowledge; students are active participants of the learning process.
8. Public demonstration of competence
An emphasis on the development of oral and written communication skills as an important course goal or topic creates structural support for the effective educational practice of public demonstrations of competence. The inclusion of educational experiences that develop students' ability to produce and revise various forms of writing- especially if that writing is for a public audience- is further evidence of this support.
The development of students' writing and oral communication skills, as well as critical thinking skills, should be a primary emphasis of each seminar. First-Year Seminars introduce new first year students to college-level learning and are an interactive setting for communicating the University's academic expectations and demonstrating these expected competencies.  Of note, "public" can be interpreted broadly as merely presenting in a classroom setting is certainly adequate for this attribute. 
At the University of Iowa, students and instructors participating in a research-focused First-Year Seminar may choose to engage in this attribute by participating in the annual poster session.